Our Fast Software
QK SMTP Server is a powerful but easy-to-use smtp server software, which can send mails from local host to the recipients' mailboxes directly at an amazingly high speed. Arrived or not, you will get feedback instantly. More details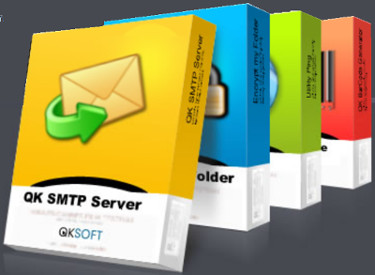 Encrypt my Folder
Encrypt my Folder is a new folder password protected software which can help you lock your files, folders with your personal password. Prevent people from viewing, editing, altering your folders as easy as 1-2-3.

Utility Ping
Utility Ping is a handy and powerful ping utility for system administrator or webmaster to check network connection, intended to replace the standard ping program that comes with Microsoft Windows for ever. Having all standard ping features, Utility Ping has a nice user interface, so you do not need to launch the command prompt window to ping a host.

QK Barcode Generator
QK Barcode Generator lets you make professional, ready-to-print barcode graphics easily and quickly. The powerful preview function helps you output bar codes to a printer easily. You can print barcodes on one paper with normal printer.
Bookmark Master (Free)
Bookmark Master (Favor Master) is the most professional tool designed to check dead links in your Favorites Links of Microsoft Internet Explorer, and search keywords from their webpages directly.