QK BarCode Generator
QK Barcode Generator lets you make professional, ready-to-print barcode graphics easily and quickly. The powerful preview function helps you output bar codes to a printer. You can print barcodes on one paper with any normal printer.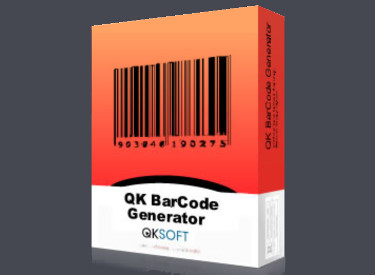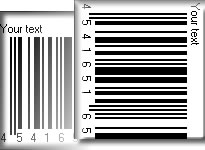 QK BarCode Generator is the industry-leading tool for making professional, ready to print barcode graphics. Powerful preview functionality allows you to print barcodes with ease. A normal single sheet printer is all it takes.
QK BarCode Generator also includes support for 90-degree rotation. All barcodes can be cut, copied and pasted. Barcodes can be saved to one of many common file formats and imported into nearly every publishing or word processing software.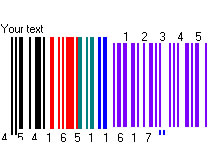 Our tool also provides you with color designed settings. Any custom color can be assigned to the generated barcode. Using QK BarCode Generator couldn't be simpler. Generate and build your barcode, and then copy it into an image editor or send it straight to a printer.
Supported BarCode Types
Copy Barcode Images Directly Into Word Processing or Image Editing Software
QK BarCode Generator lets you save your generated barcode as an image and then easily import it into any word processor or image editor. Our tool supports all common image formats, including GIF, JPG, and BMP.
Easily Print Generated Barcodes
QK Barcode Generator comes with barcode printing functionality, allowing you to send your creating directly to the printer just moments after it was generated. Printer selection is a simple click away.
Primary Features
Quick and easy to use barcode generation application
Built for Windows NT, XP and 2000
Copy generated barcodes directly into word processing or image editing software
Flexible and powerful page and font settings
Intuitive color and printer settings
Support for 90-degree barcode image rotation
User configurable barcode height and width parameters