Utility Ping
Utility Ping is a handy and powerful ping utility for system administrator or webmaster to check network connection, intended to replace the standard ping program that comes with Microsoft Windows for ever.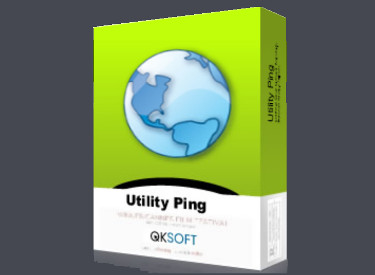 Utility Ping – Professional Ping Utility to Check Network Connections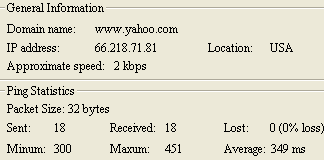 Utility Ping is an extremely powerful ping utility application. It's a handy tool for webmasters or system administrators alike. It intends to replace the standard ping executable which is, by default, delivered with all Microsoft operating systems.
Our software delivers all the standard features you expect from a ping utility. It also comes with a GUI interface, making launching the command prompt to ping a host obsolete.
New Utility Ping Features
Sending Email
All reports can be sent by email. These include the stored ping address log or the program miscode. You can choose to send either the stored info or pre-written email.
Ping Packed Details
All details on the ping packets can be displayed. These details include the ICMP type, code description, source IP and destination IP, as well as packet size, timeout and time to live information.
Periodical Ping Logs
The frequency with which ping logs are stored can be set in the "Save Interval" field under the application's advanced settings.
IP Tracert
You can track any IP address with a single click. This helps you easily determine where the address disconnect has occured.
Why Utility Ping?
This is a bleeding edge application which is in use by thousands of network administrators worldwide. It can ping as many IP addresses as you need, while at the same time delivering all reports promptly via email.
Keeping Track of Website Uptimes
Utility Ping gives you detailed webpage status information. Continually monitoring your website or network connection and getting alerts as soon as any problems occur has never been easier.
Simple, Intuitive, Easy to Implement
With Utility Ping, detailed results come right away. Our user-friendly UI makes any setup and maintenance tasks a breeze.
Key Features
Ping a single or a group of addresses at once (either by domain name or IP)
Determine the location of specific IP addresses, domain names or URLs
Grab website URLs and monitor their connection
Evaluate network connection performance
User configured ping data length
Every ping delivers a detailed report
All reports get delivered right to your inbox (or any other configured email address) and available for review at any time