Encrypt my Folder
Encrypt my Folder is a new folder password protection software which can help you lock your files, folders with your personal password. Prevent people from viewing, editing, altering your folders as easy as 1-2-3.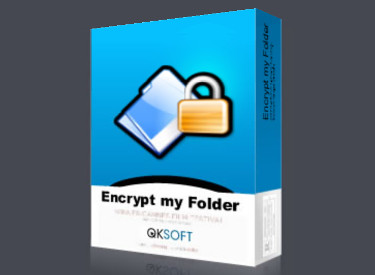 Encrypt my Folder – Folder Password Protection Software
Encrypt my Folder is a state of the art folder password protection utility. Its primary purpose is to lock files and folders using personal passwords as protection. It's as easy as 1-2-3 to prevent others from viewing and editing your folders and their contents. Locking files and folders is also the best way to ensure nobody accesses, be it intentionally or by accident, your confidential information.

Encryption for Files and Folders
Encrypt my Folder is an easy to use and lightweight folder security program. Lock, encrypt, and password protect all types of files and entire folders in mere seconds.

Password Configuration
Encrypt my Folder uses your own password when encrypting files and folders. This setting allows passwords can be changed and reset.

Show Message
Locking larger files can cause issues. When the encrypted data exceeds 100MB, Encrypt my Folder will notify and guide you.
Encrypt my Folder Main Features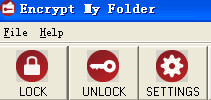 Lock and unlock files and folders using your own personal password.
Lock local directories and subdirectories.
Works perfectly on most disk types including NTFS and FAT.
Does not need to be run at all times. Encrypt my Folder supports lock on exit functionality.
What Encrypt my Folder Gets You
Data protection perfect for individuals and businesses that need to keep sensitive information secure.
Simple to use but extremely powerful program which allows users to encrypt and decrypt any folder on a NTFS or FAT volume.
Lightning fast encryption of large folders.
Guarantee your privacy by making it impossible for anyone but you to access your personal and vital data.
Live support which is happy to answer all your Encrypt my Folder questions around the clock.